Interested in taking your technical skills and creating an act? Try our online Act Creation courses.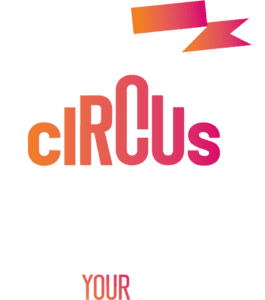 "Dream way too big and forget not your purpose… but live everyday like your life is a circus."
VIEW THE COURSES
Online Courses at Space Plans
We are proud to be partnering with Space Plans, as a Space Partner, to bring you the latest online circus courses – the latest are shared below.
Space Plans produce inspiring courses with high level circus artists, community members and young people to spread circus love all over the world.
They give enthusiasts and emerging artists the opportunity to learn anytime, anywhere and bring in revenue streams to keep artists creating, community spaces sustainable and young people dreaming big.
ACT CREATION
by Kat Clark
Kat's 9 episode course will outlay a framework to get you thinking about creativity, movement and planning your training. Each episode runs alongside an editable PDF workbook that you'll need to fill in to evolve your thinking after each video.
ENROL NOW
We have new courses with even more of our talented artists, including Jade Tinkler, Hannah Finn & Karina Jones, coming soon!
Make sure to register below to get notified when the new courses launch.
REGISTER INTEREST
Become a Partner
To learn more about becoming a Teacher (and creating a course with us) or a Spaces Partner (to earn money to develop your community circus space) click here.
All money generated will go to help develop cutting-edge circus development tools where you can plan and track your learning, motivate your circus mates and continue growing!
We'll see you in Space!
Yesterday's session set me up for a great day and looking forward to what today brings too. You are a star, thank you. See you Monday
– Rhian

Achieve your goals, share your success and motivate other members

Your personal training and tracking space and tool kit integration

Access to tips, training hacks and professional artists
Join our community of circus teachers, performers and students to plan, track and train your circus, anytime, anywhere!