The MonsterMASH Workshop | OCTOBER HALF TERM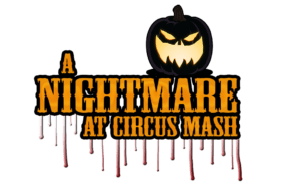 This half term we invite all youth The Monster Mash Workshop. FANCY DRESS! Parents will be permitted into the space at 3.40pm for a scare before the workshops finish at 4pm!
Learn all type of circus including:
Aerial
Acrobatics
Clowning
Juggling
Balance
Tuesday 29th October 2019 | 10.30 – 4pm | 5-8Yrs | £30
Thursday 31st October 2019 | 10.30 – 4pm | 9+Yrs | £30
These workshops are open to all levels: both complete beginners and youth students that have been doing circus for a while. No matter what their level is, we will always find fun ways to challenge them!
Early bird discount available when booking before the end of September.