Happy Halloween 2020! Get your MonsterMASH on! 
Circusmash next year is 10 years old. It has grown from one class at Creation Climbing Centre that had one girl in. A girl called Jodie who is still here and is the vampire in a very special surprise video that we have made to put a smile on everyones faces during this hard time. The Monster Mash 2020! Watch it at the bottom of the blog.
As a community we have lived, learned and loved together. Like everyone we have all been on a huge journey over the past 8 months.  We have stopped, checked ourselves and reflected on the past. As creatives we have a depth that without an outlet can become a little internally destructive and we have all been (and still are) tested, every day.
By inspiring and creating with others we can pull through anything.
Up until March 2020 CircusMASH did technical circus training for adults and technical and creative training for young people. In September we introduced movement and storytelling creation courses. Creativity is our future and as Birmingham has lots of wonderful schools and places to learn technique, we are moving towards creation to continue the mission we started ten years ago. To develop circus in all of its forms in the West Midlands. We'll still be running technique classes for adults but we're excited to raise the skill level and introduce a little more creativity to inspire innovative professional work being created here in Birmingham and the region.
Over the last six weeks myself and the creation through movement course have created something I have wanted to do for years. Got to love some cheese, so we've re-imagined the Monster Mash. We have had an absolute blast for the last 6 weeks and I can't tell you how much I have laughed, smiled and been inspired by creating something special with all of the people involved. Thank you Jen, Jodie, the other Jodie (Pixie), Russ, Althea and Chad.
.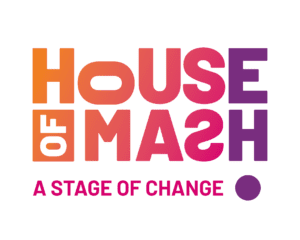 A creative process is our everything, for without the dreamers there are no dreams. I'm really excited to re-launch CircusMASH in the spring in a way in which we are brave enough to reach for our ambitious dreams, question our purpose, live our life whist absolutely embracing the circus. Spring 2021 will see the launch of House of MASH, our new stage of change. More to come about this soon!
The Collective are a group of young people (13-25) that founded in March 2020. At the point in which it all stopped, something very special started. A group that have a desire to use creativity and performance to make personal, social and environmental change. To help people, to start conversations and to ensure that the arts and creative industry remain an integral part of this ever growing, changing world. This Collective of creative, entrepreneurial minds will produce live performance, digital content and engagement experiences.
Together we are better!
In Spring 2021 we will also be launching Space.Plans (www.space-plans.com)- Visit the site and join the newsletter if you're interested in keeping up to date. Our digital platform for circus teachers, performers and students to track learning, celebrate achievement, motivate peers and inspire the next generation of artists and communities. This along with the ever growing, multi-award winning circusmash will continue to empower individuals and everything in its path.
I met Ashley J Russell a few years back who runs a drama school in Kings Heath (Class Act Theatrix)  Together, along with two friends (Philippa & Dan)  we have created bfourteen. A mentor scheme for young performers. To #Be themselves and to #Be brave enough to reach for their dreams. Through singing and circus everyone will shine. Always. They have been featured in the Monster Mash 2020 and will absolutely put a smile on your face! www.bfourteen.com. They are a hugely talented bunch of beauties. Here is a sneak peek of them…
The world is there for us to explore, to learn about, to grow, to believe, to change. Everything is evolving. Everyday. I can't wait to see what the future has in store for everyone and am excited to see what 2021 brings! Everything I do is only possible because of the wonderful team I have around me and I cannot thank each and every one of them enough. They believe, like I do in everyone and they help me believe in myself. Staff, past, present and future have all played their part in making mash what it is destined to be.
Go out and make someones day, and in turn someone will come along when you're feeling a little down… and make yours. Mat from Avion Technical Services and his fantastic lighting design as well as Jack from Emagic Studios for the film and the brilliant people over at Total Solutions group have all made the MonsterMASH 2020 possible so a huge shout out and thank you to them for the sponsorship and continued support of CircusMASH!
Dream way to big and forget not your purpose, but live everyday like your life is a circus.